The global economy is suddenly looking stronger
on May 3, 2019
No Comments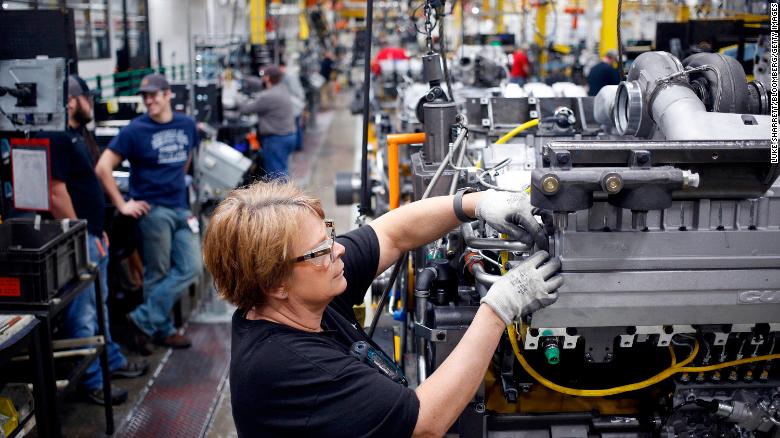 London (CNN Business)Economies at the heart of Europe are growing more quickly than expected, boosting hopes that a global slump has been avoided.
First quarter growth in the 19 countries that use the euro was 0.4% compared to the previous three months, according to preliminary data published Tuesday. That's double the rate posted in the final quarter of 2018.
The strength of the performance surprised economists, who said it was fueled by lower unemployment, rising wages and stronger consumer demand.
The results are the latest piece of evidence to suggest that the world's largest economies are in better shape than many analysts feared.
China had lost momentum due to a government crackdown on risky lending and the drag exerted by the US trade war. Beijing responded with stimulus measures including business tax cuts, infrastructure projects and looser monetary policy. The country's economy topped expectations in the first quarter with growth of 6.4%.
The US economy grew at a better than expected rate of 3.2%, thanks to stronger state and local government spending, lower imports and business inventories.
Brexit, which could have derailed the UK economy and harmed its neighbors, has been postponed, most likely until the end of October.
Florian Hense, an economist at Berenberg bank, said the developments suggest that 2019 may not be as gloomy as some expected.
"Over the past few weeks, US-China trade tensions have eased, news from China have suggested the Chinese stimulus may have started to work and the risk of an immediate hard Brexit has receded," he said.
Europe on track
Additional data on big European economies published Tuesday bolsters the thesis.
Spain's GDP increased 0.7% over the previous three months, an improvement on the 0.6% rate posted last quarter. France maintained growth of 0.3% while Italy picked up pace slightly to 0.2%.
Data on the region's largest economy, Germany, has not yet been released. But survey data suggest a positive trend after the country narrowly avoided a recession at the end of 2018.
The United Kingdom said earlier this month that GDP grew 0.3% in the three months to the end of February. While that was stronger than expected, economists said some of the growth was caused by businesses stockpiling ahead of the original Brexit date of March 29.
Statistics published Tuesday showed that unemployment across the European Union dropped to 7.7% in March, the lowest since September 2008.
"We can say that calls for a eurozone recession were certainly premature," said Peter Vanden Houte, ING's chief economist for Belgium and the eurozone.
Yet he cautioned against complacency.
"Not much has to go wrong to bring GDP growth to a standstill," said Vanden Houte.
["source=cnn"]