New Google Daydream View VR headset arrives in three colors priced at $99
on October 6, 2017
No Comments
Google had a big day today, with its hardware event bringing us new smartphones, smart speakers, a laptop, a hands-free camera, and wireless earbuds. Oh, and also a new Daydream View VR headset, as one leak predicted not long ago.
The new Daydream View looks similar to last year's model, but is improved in a lot of ways. It has higher-performance lenses, with better image clarity and a wider field of view. It's built from a new two-tone fabric, and comes in the three colors you can see below: Fog, Charcoal and Coral.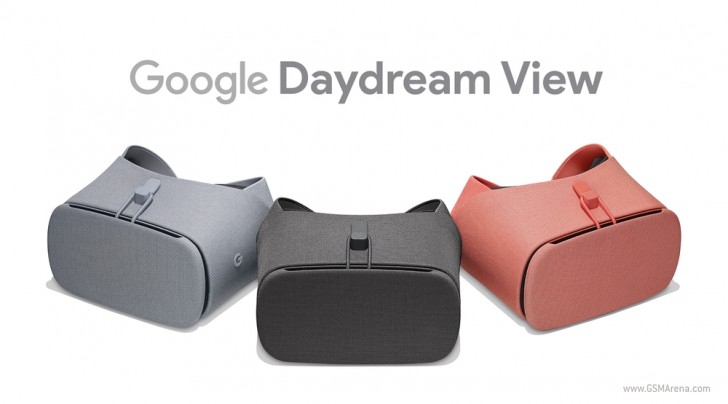 The new headset is expected "later this year", priced at $99 (a $20 markup compared to its predecessor). You'll find it for sale in the US, Canada, UK, Germany, Australia, India, Italy, France, Spain, Japan, and Korea. In the US, UK, and Korea, if you buy one before the end of the year, you'll receive "a bundle of top games to help get you started".
["Source-timesofindia"]