News Live: WhatsApp leak case-SEBI asks HDFC Bank to strengthen systems
on February 23, 2018
No Comments
WhatsApp leak case: SEBI asks HDFC Bank to strengthen systems

SEBI has asked HDFC Bank to strengthen its processes/systems/controls to ensure that instances of leakage of unpublished price sensitive information do not recur in future.

The market regulator has also asked the bank to conduct an internal inquiry into the leak.

Media reports had earlier showed that at least 12 cases of prescient messages about major Indian companies' earnings were posted in private WhatsApp groups.
Highlights of PM Modi's speech at the 4th Global Business Summit in Delhi
– "While the previous govt connected only 59 panchayats through optical fibre, our govt in just 3 years connected more than 1,10,000 village panchayats through optical fibre."
– "You are aware of the earlier banking system & how an environment of crony capitalism was entrenched in the system. More than 2,000 insolvency professionals & 62 insolvency entities are engaged in solving this. Our govt in 3 months has been able to solve more than 2,700 cases."
PM Narendra Modi at the 4th Global Business Summit in Delhi
You will remember 4 years ago, when India was talked about, it was counted in 'Fragile 5'. Today India's USD 5 trillion economy aim, & not Fragile 5, is talked about, said PM Narendra Modi.
RBI introduces Ombudsman Scheme to address complaints against NBFCs
New NBFC Ombudsman Scheme stage one: Deposit-Taking NBFCs to be covered.
Stage two: All NBFCs with asset size of over Rs 100 cr to be covered.
Voting to be held on March 12 for elections to 58 Rajya Sabha seats from 16 states. Last date of filing nominations is March 12, reports ANI.
EC to hold biennial elections to council of states to fill the seats of members retiring in April-May 2018 & a by-election to the council of states from the state of Kerala. The term of office of 58 members of Rajya Sabha elected from 16 States due to expire on their retirement.
India keen to share tech expertise with nations: DoT Secy
India is keen to become an end-to-end partner to countries that are looking to empower citizens through low-cost communication solutions and digital infrastructure, Telecom Secretary Aruna Sundararajan said today.
Sundararajan said that while deployment of physical infrastructure takes longer at times, the digital infrastructure can help overcome such deficits.
Bonds rebound, call rates turn lower
Government bonds (G-Secs) rebounded following renewed demand from corporates and banks, while, the overnight call money rates turned lower due to lack of demand from borrowing banks amid comfortable liquidity in the banking sytem.
The 7.17 per cent government security maturing in 2028 went-up to Rs 96.5875 from Rs 96.06, while, its yield moved down to 7.67 per cent from 7.75 per cent.
Forex reserves up by USD 1.96 bn to USD 421.720 bn
The foreign exchange reserves rose by USD 1.960 billion to USD 421.720 billion in the week to January 16, due to increase in foreign currency assets, the Reserve Bank said today.
In the previous week, the reserves had declined by USD 2.154 billion to USD 419.760 billion.
Congress expels former Maharashtra minister Satish Chaturvedi
The Maharashtra unit of Congress has expelled senior leader and former state minister Satish Chaturvedi from the party for "promoting" rebel candidates during the last year's Nagpur Municipal Corporation elections.
The Maharashtra Pradesh Congress Committee (MPCC), in a letter to Chaturvedi yesterday, said it had received complaints alleging that he supported rebel Congress leaders to defeat the party's official candidates in the civic polls.
SPARC gets I-T dept demand notice for Rs 27.30 cr
Sun Pharma Advanced Research Company (SPARC) today said it has received a demand notice notice from the income tax department for payment of Rs 27.30 crore for the assessment year 2014-15.
The company is in "receipt of a 'Demand Notice' under section 156 of the Income Tax, 1961, demanding the payment by the company of a sum of Rs 27.30 crore for the assessment year 2014-15," SPARC said in a filing to BSE.
A collection of imported watches which were seized by Enforcement Directorate during its searches on the premises of diamond merchant Nirav Modi on Friday. PTI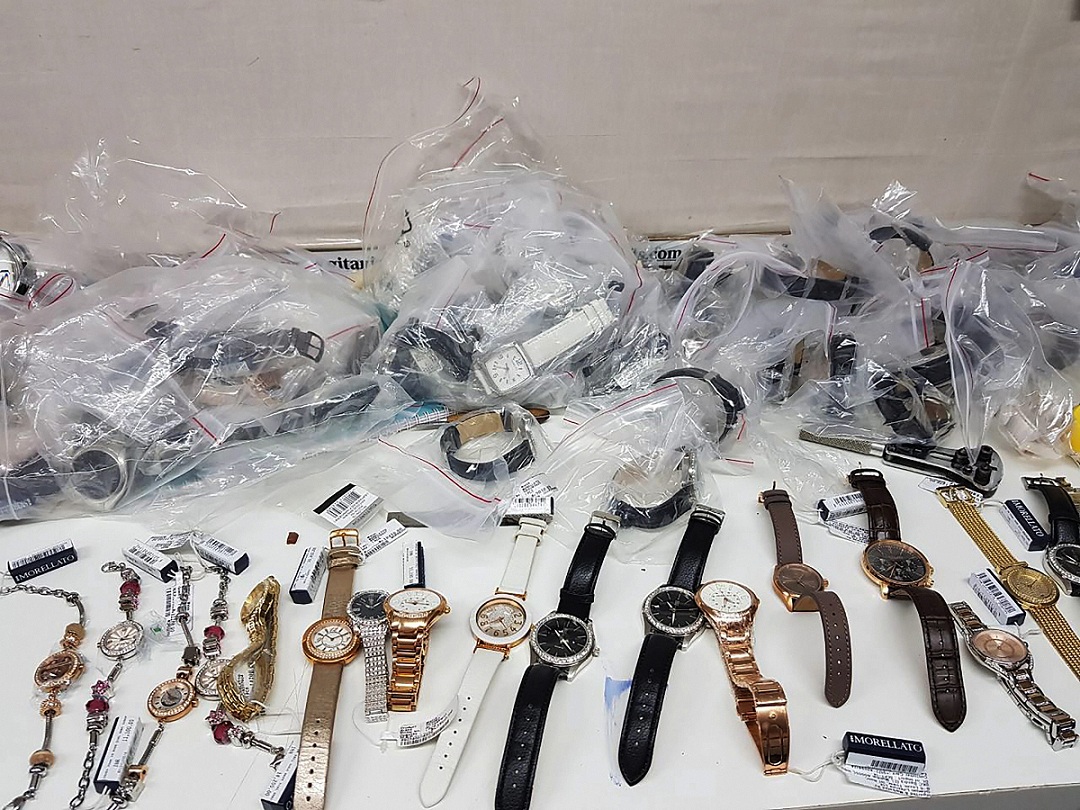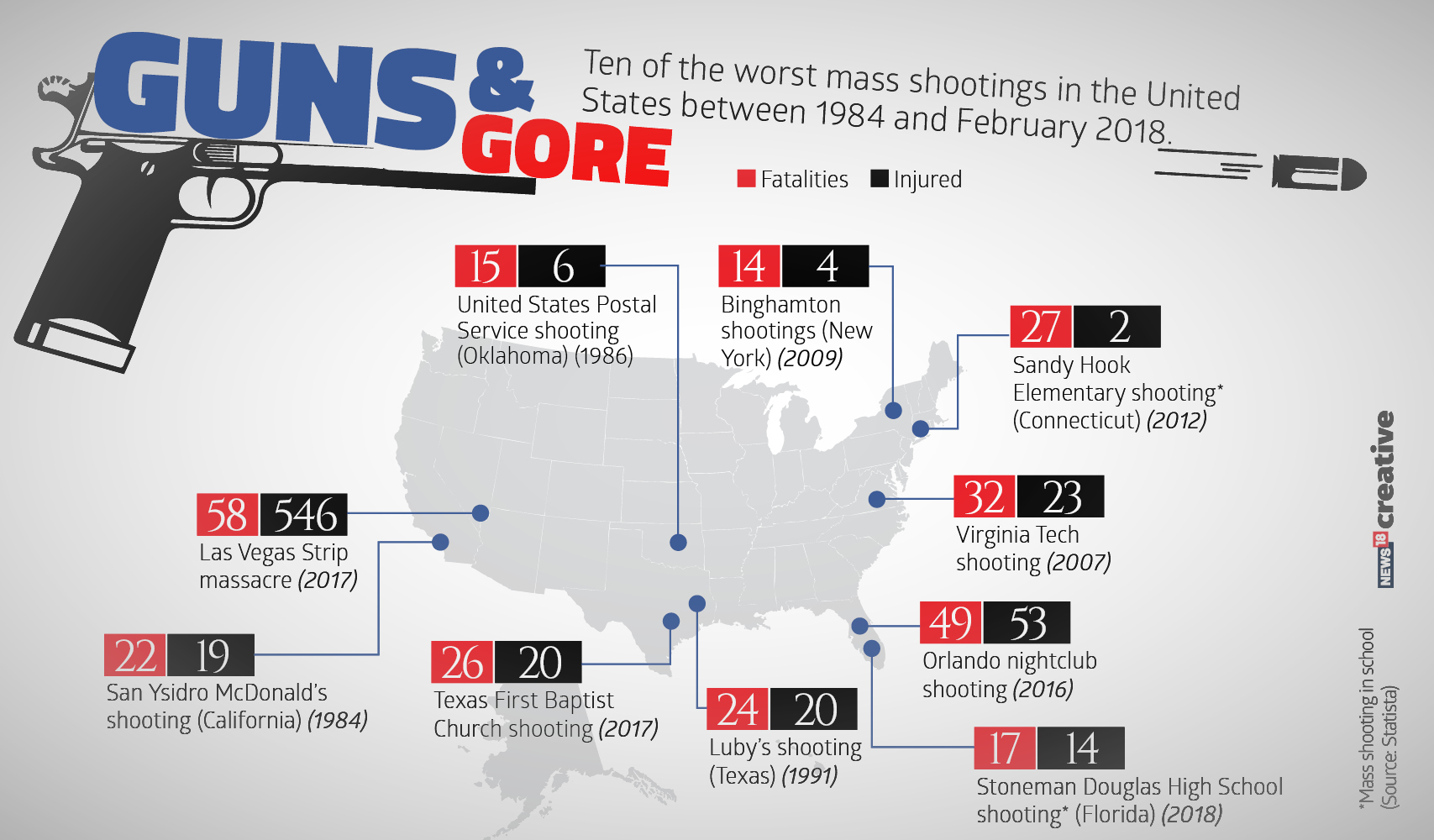 Foreign trade propels fourth-quarter German growth, outlook rosy
Foreign trade drove a 0.6% expansion in Europe's largest economy between October and December, German data showed on Friday, and the momentum from the fourth quarter is widely expected to carry over into the start of 2018, reports Reuters.
The Federal Statistics Office said exports, which have traditionally propelled the German economy, climbed by 2.7% on the quarter and imports rose by 2% so net trade contributed 0.5 percentage points to growth. But private consumption, which has been a key pillar of support in recent years, was stagnant – as was gross capital investment. Neither made any contribution to growth. Government spending increased, adding 0.1 percentage points to growth.
Trump to announce new sanctions against North Korea
The United States is due to announce its largest package of sanctions yet against North Korea to further pressure Pyongyang over its nuclear and missile programme, as South Korea readies itself for more talks with the North's officials, reports Reuters. Tougher sanctions may jeopardise the latest detente between the two Koreas amid their preparations to create conditions appropriate to hold a summit between North Korean leader Kim Jong Un and South Korean President Moon Jae-in. A senior U.S. administration official called the new penalties "the largest package of new sanctions against the North Korea regime," without giving details.
Rajinikanth praises Kamal Haasan, calls him 'efficient'
Tamil superstar Rajinikanth praised his contemporary and Makkal Neethi Mayyam (MNM) founder Kamal Haasan, saying the "efficient" star would earn people's confidence, reports PTI. Responding to Haasan launching his political party MNM at Madurai on Wednesday, Rajinikanth, who is also set to take the political plunge, said though he and Haasan would be taking different paths, their destination would be only public welfare.
"Though, all (of us) tread different paths, what matters is public welfare," he said. Asked about his opinion on the MNM, Rajinikanth said Haasan was an "efficient" person. "Kamal is efficient. He will earn people's confidence," he said.
MCA may move NCLT to attach properties of Mehul Choksi, Nirav Modi
The Ministry of Corporate Affairs (MCA) may move the National Company Law Tribunal to attach properties of Mehul Choksi and Nirav Modi, reports Moneycontrol News' Tarun Sharma. Properties belonging to Modi's wife Ami Modi, and brother Neeshal Modi have also been included. Also, assets of 104 companies – units of Choksi and Modi – may also be attached.
The MCA had recently shared the list of related companies with Enforcement Directorate, after identifying the properties. The list has been prepared on the basis of these four individuals holding positions of directors at any point of time, an official said. These companies have fewer assets as compared to the loans they have taken from banks. Most of these companies deal in diamond, finance and real estate sectors.
SC dismisses IndiGo's plea against order to shift from T1 to T2 of IGI
The Supreme Court dismissed a plea of no-frill carrier IndiGo challenging a Delhi High Court order to shift its operations from Terminal-1 (T1) of the IGI Airport here to Terminal 2. A bench of Chief Justice Dipak Misra and Justice DY Chandrachud directed the IndiGo Airline to shift its operations partially to T2 in 25 days.
The budget carrier had on February 19 approached the apex court against the February 13 order of the division bench of the High Court. The larger bench of the High Court had upheld the decision of a single judge order observing that the decision of Delhi International Airport's (DIAL) to partially shift IndiGo's operations from T1 to T2 cannot be said to be unreasonable only because it may operate harshly against that airline.
The High Court had turned down the suggestion of IndiGo that T1 be dedicated exclusively for its use and low-cost carrier SpiceJet be asked to move its entire operations to T2. The bench had said this suggestion had sprung from IndiGo's own commercial considerations and was not made in the larger public good.
It had said SpiceJet was as much a business rival of IndiGo as GoAir was a competitor of these two private carriers. IndiGo may be on top of the heap if the volume of passenger traffic is seen, but this would not entitle it to claim monopoly over T-1 to the exclusion of the rest, it had added.
AAP vs Chief Secy: Police team at CM's residence
A Delhi Police team was sent to Chief Minister Arvind Kejriwal's residence in the Civil Lines area for collecting evidence related to an alleged assault on Chief Secretary Anshu Prakash by AAP MLAs. "A police team has been sent to the chief minister's residence for collecting all evidence, including CCTV footage, in connection with the alleged assault on the Delhi Chief Secretary," Additional DCP, North Delhi, Harinder Singh told PTI.
According to Delhi government spokesperson Arunodya Prakash, 60-70 policemen entered the chief minister's office. "CM house taken over by police. Huge number of police force enters CM house without any intimation. Police Raj kills democracy in Delhi. Police spread all over inside CM house. If this what they can to do an elected CM, think what they can with poor people!!!" Prakash wrote on Twitter.
Modi, Trudeau discuss terrorism, trade ties
Prime Minister Narendra Modi and his Canadian counterpart Justin Trudeau held extensive talks on key issues of counter-terrorism and extremism as well as ways to boost trade ties, after which the two sides inked six pacts, including on energy cooperation, reports PTI.
After their nearly two-hour long meeting, Modi said they discussed the entire gamut of the bilateral partnership. Asserting that it is important that the two countries work together to fight terrorism, Modi said there should be no place for those who misuse religion for political goals.
The prime minister also made it clear that those who challenge India's sovereignty and unity will not be tolerated. Modi's remarks come amidst criticism of the Trudeau government's soft approach towards the Khalistan issue.
Sembcorp Industries' energy arm files Rs 4K cr IPO
Sembcorp Energy India, an independent power producer, filed its draft papers with capital markets regulator Sebi to float an initial public offering (IPO). The company, which has thermal and renewable power assets in India, is promoted by the Singapore Exchange-listed Sembcorp Industries.
The IPO comprises fresh issue of shares worth up to Rs 4,095 crore and an offer for sale (OFS) of up to 146,774,194 equity scrips by the existing shareholders, draft papers filed with Securities and Exchange Board of India (Sebi) showed. This includes sale of 128,941,129 shares by Sembcorp Utilities and up to 17,833,065 equity scrips Gayatri Energy Ventures.
Proceeds from the issue will be utilised towards repayment of certain indebtedness, and for other general corporate purposes, the company said. Sembcorp Energy identifies, develop and operate power generation assets across the thermal and renewable power sectors in India.
Stock exchanges cut ties to foreign bourses after govt nod, say sources
The government fully endorses a dramatic move by domestic exchanges to cut off data to global bourses, sources told Reuters, seeing it as vital to lure foreign investments into the country from Singapore and other financial centres. It was only after receiving the endorsement that India's three private stock exchanges – National Stock Exchange, BSE and MSEI – proceeded with the joint announcement on February 10 to stop providing data to foreign rivals, said two senior officials at the bourses.
A senior finance ministry official said New Delhi had held "wide consultations" on whether to support the exchanges' actions, and concluded it was needed to allow a new international finance centre being set up in India "to compete with Singapore and Dubai." "We have to balance the needs for domestic interests and our image in the global market," said the official. The move by the exchanges, blasted by index provider MSCI as protectionist, reflects long-held wariness by officials about the trading of Indian derivative products overseas, outside the ambit of domestic regulators.
Nirav Modi & Mehul Choksi's web of LLP firms under scanner
The Enforcement Directorate, Central Bureau of Investigation and the Income Tax department have started a probe in a string of LLP firms created by billionaire diamond merchant Nirav Modi and his uncle Mehul Choksi in the Rs 11,400 crore Punjab National Bank (PNB) fraud case, reports Moneycontrol News' Gaurav Choudhury.
The agencies are investigating whether or not the web of these Limited Liability Partnership (LLP) firms that Modi and Choksi used to run over the last two decades were used to funnel black money.
Moneycontrol accessed the list of these companies and found that in many of these companies both Modi and Choksi have exited as directors/partners over the last few years. In a few cases, they have exited as late as 2016, in one case in November 2017.
USFDA issues 3 observations to Sun Pharma's Halol unit
The US Food and Drug Administration has issued Form 483 with three observations to Sun Pharmaceutical Industries' Halol unit. The US drug regulator has asked the company to submit its response to the observations within 15 days. The issue assumes significance as the Halol unit accounts for 20% of the US sales of Sun Pharma.
NSE warns MSCI to stay out of SGX dispute
The National Stock Exchange (NSE), which cut its ties with the Singapore Exchange in an effort to rein in offshore derivatives, warned index compilers MSCI about involving themselves in the dispute, reports Bloomberg. Vikram Limaye, Chief Executive Officer of the NSE, said his company's relationship with MSCI depends on the New York-based firm telling its clients to not use its data for futures and options contracts based on Indian stocks.
His comments come after the NSE and two other bourses said they would end licensing and market data agreements with foreign exchanges, a move that shocked investors and threatens India's international financial standing. MSCI said last week the termination was an anti-competitive step and warned that the nation's market classification could change as a result.
"We will continue to provide all prices and data to MSCI for indexes, provided that data is not used for trading Indian offshore derivatives,'' Limaye said. "We have had four conversations with MSCI and have explained our position." The move to end offshore ties is the latest attempt by India to discourage overseas trading of products linked to its markets, as it promotes a tax-free trading zone in Gujarat.
China seizes control of Anbang Insurance as chairman prosecuted
The Chinese government seized control of Anbang Insurance Group Co and said its chairman had been prosecuted, a dramatic move that highlights Beijing's willingness to curtail big-spending conglomerates as it cracks down on financial risk, reports Reuters. Anbang had violated laws and regulations which "may seriously endanger the solvency of the company", the China Insurance Regulatory Commission (CIRC) said in a statement announcing the seizure.
The CIRC also said Anbang's chairman and key shareholder, Wu Xiaohui, had been prosecuted for economic crimes. Wu was arrested in June as troubles mounted for one of China's most aggressive buyers of overseas assets. The Shanghai prosecutors office said in a statement that Wu had recently been charged with fundraising fraud and abuse of his position, and that his case had been forwarded to the city's intermediate court for prosecution.
ICAI begins probe into PNB fraud case
The Institute of Chartered Accountants of India (ICAI), a state-controlled regulator for the sector, has said it is probing whether auditors played a role in perpetrating the alleged $1.77 billion fraud that Punjab National Bank unearthed last week, reports Reuters. The ICAI has asked the Securities and Exchange Board of India, Punjab National Bank (PNB) and investigating agencies to share their findings about the alleged fraud, including anything related to the involvement of any chartered accountants.
US tells India to cut tariffs as trade friction heats up
US businesses and diplomats are pressing India to cut tariffs, industry and government sources told Reuters, after New Delhi's move to increase customs duties on dozens of products to help its flagship Make-in-India drive aggravated differences over trade. Ford, which has two plants in India, has sought a reversal of the new tariffs on auto components, while Apple is concerned its iPhones have become even more expensive in the price-conscious $10 billion smartphone market.
The US Congress has been pushing over the past year for greater pressure on India to dismantle economic barriers, and now House Republicans have raised the issue of the new round of duties with New Delhi. "We conveyed our concerns to the Indian government last week to raising tariffs above WTO rates – especially as it relates to information technology," a Republican aide in Washington said.
source:-.moneycontrol.