Ryzen CPUs explained: Everything you need to know about AMD's disruptive multicore chips
on June 30, 2017
No Comments
After a decade of fielding ho-hum FX-series processors, AMD's finally released its highly disruptive Ryzen chips, throwing down the gauntlet and challenging Intel's supremacy in high-end computing.
AMD's new Ryzen chips include several CPUs (and CPU families) of various levels of potency. What's more, Ryzen introduces a completely new motherboard platform, and the processors require different memory and coolers than their predecessors. There's a lot to sift through—so let's sift!
Here's everything you need to know about AMD's Ryzen.
TABLE OF CONTENTS
Meet AMD's Ryzen CPUs
Ryzen technologies
Ryzen performance
What you need to upgrade for Ryzen
Ryzen operating systems
SHOW MORE 
Meet AMD's Ryzen CPUs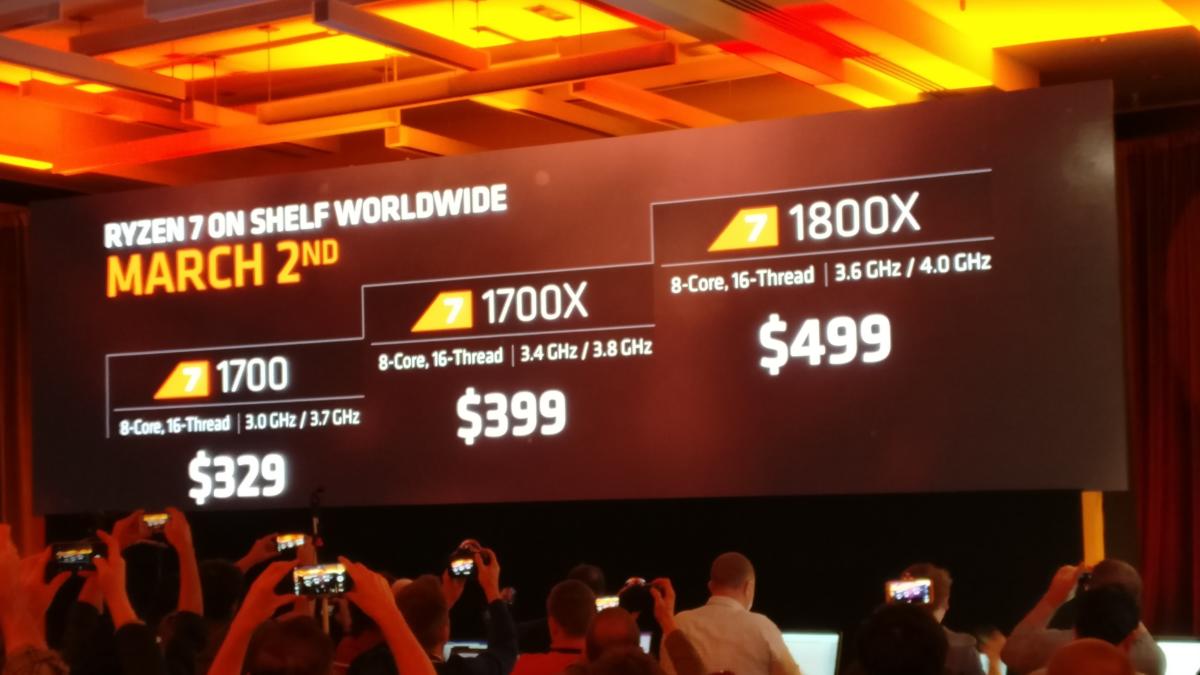 Let's begin with the stars of the show: the Ryzen chips themselves.
AMD's mainstream Ryzen chips will be split across three families. The top-of-the-line Ryzen 7 processors launched first, with 8 cores, 16 threads, and price points that undercut the comparable 8-core Intel Extreme Edition by a whopping $500. Sweet holy moly. The initial Ryzen 7 lineup consists of the $500 Ryzen 7 1800X, the $400 Ryzen 7 1700X, and the $330 Ryzen 7 1700.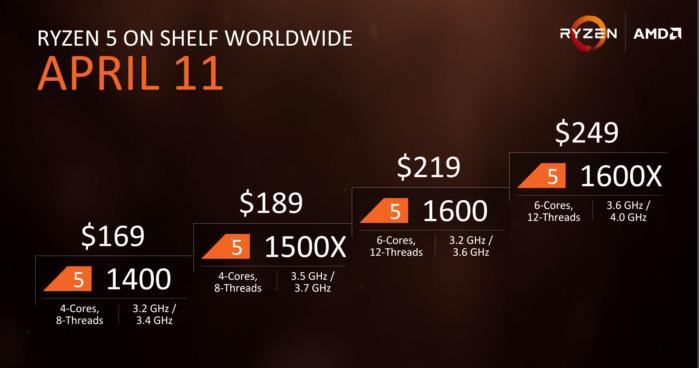 The more affordable Ryzen 5 series launched on April 11 with more variation among processors than you'll find in the 7 series.
The $249 Ryzen 5 1600X is a 6-core, 12-thread processor capable of boosting to 4GHz, the same max speed as the Ryzen 7 1800X. The $219 Ryzen 5 1600 is a 6-core, 12-thread chip that tops out at 3.6GHz. The rest of the Ryzen 5 lineup consists of quad-core, 8-thread CPUs, with the $189 Ryzen 5 1500X hitting 3.7GHz with boost and the $169 Ryzen 5 1400hanging between 3.2GHz and 3.4GHz.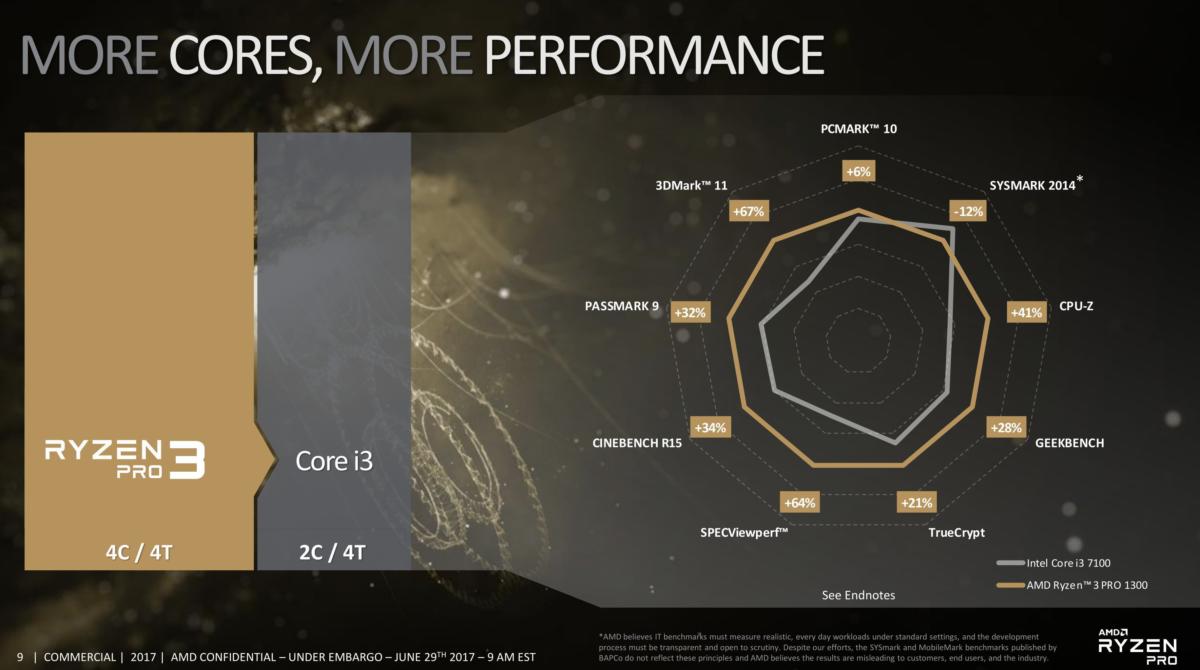 The only thing AMD's officially said about the more affordable Ryzen 3 chips is that they'll launch in the third quarter. But the announcement of business-ready Ryzen Pro chips pulled back the curtain on two Ryzen 3 chips: The Ryzen 3 1200 and Ryzen 3 1300.
Both are true quad-core 65W chips without hyperthreading, designed to battle Intel's dual-core (but hyperthread-enabled) Core i3 processors. The Ryzen 3 1200's clock speeds hover between 3.1GHz and 3.4GHz, while the Ryzen 3 1300 hits 3.5GHz to 3.7GHz. Launch date and pricing information hasn't been announced.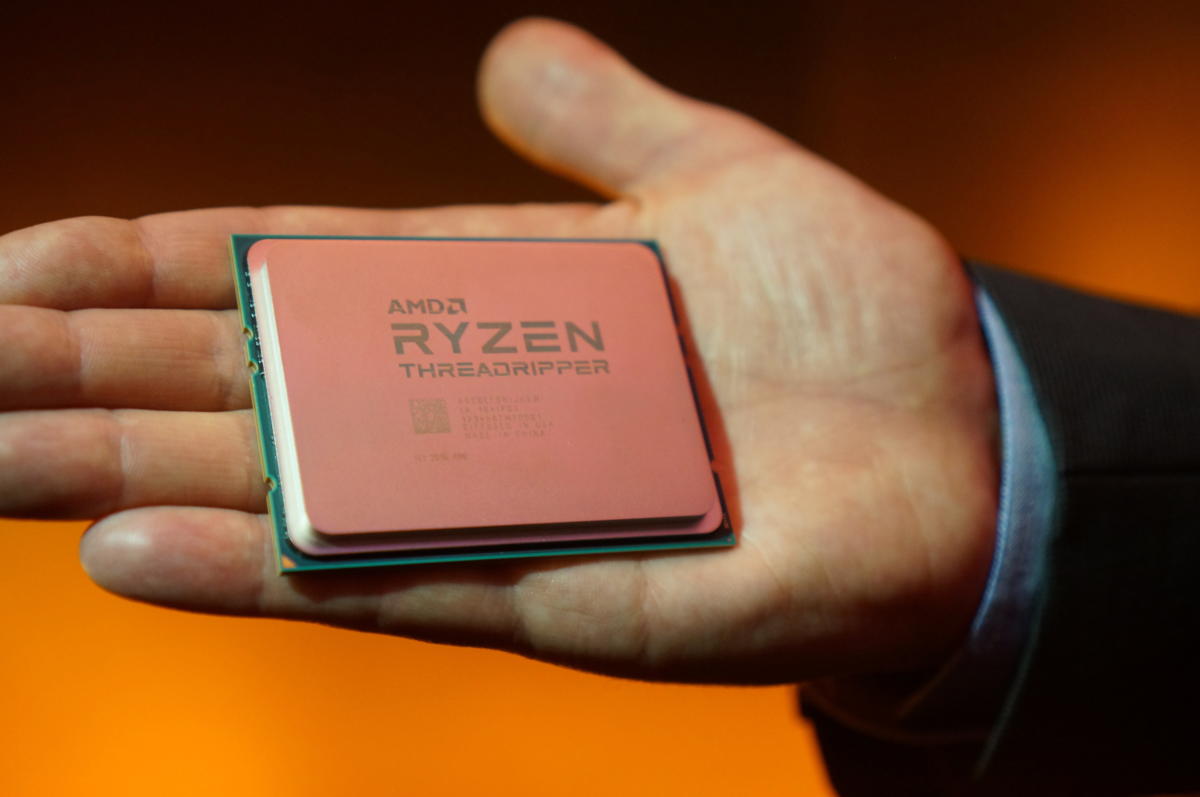 Looking for even more oomph? Later this summer, AMD will launch ferocious new Ryzen Threadripper CPUs for high-end desktop (HEDT) builds that will offer up to a ludicrous 16 cores and 32 threads, with a whopping 64 PCI-E lanes.
Threadripper's designed to battle Intel's powerful new Core i9 chips, which launched in June with a $1,000 10-core part but will expand out to 18-core chips between now and October. Considering that the Ryzen 7 series contains numerous 8-core chips for a fraction of the 10-core Core i9-7900X's price, Threadripper could disrupt the HEDT market more violently than Ryzen shook up mainstream chips.
You won't find AMD's new chips in notebooks quite yet aside from a single Asus ROG laptop that crams in a full-blown Ryzen 7 1700. AMD says Ryzen Mobile laptops will appear starting in the third quarter in APU form, marrying Ryzen CPU cores with cutting-edge Radeon Vega graphics cores on a single chip.
[Source"timesofindia"]