Sony Xperia XZ again drops to under $400 in US, free memory card included as well
on August 26, 2017
No Comments
The Sony Xperia XZ has received a new price cut in the US. A quick look at the device's Amazon listings reveal you can grab a unit for as low as $399.99. While this isn't the first timethe phone has dropped to this level, the deal includes a free 64GB microSD card as well.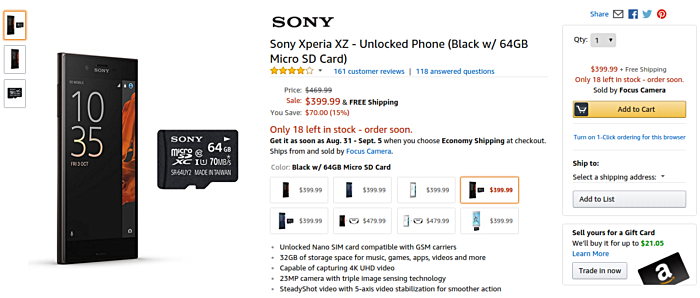 The price cut + SD card deal is available on black, blue, and silver color options. Respective listings suggest only few units are remaining, so those planning to avail the deal may have to act fast.
For what it's worth, the device was launched back in 2016 carrying a whopping $700 price tag.
[Source"indianexpress"]