Stock-Market Stresses Getting Extreme, SocGen's Quant Team Says
on April 6, 2018
No Comments
(Bloomberg) — An indicator of equity-market distress has risen to its highest in two years, and may signal more losses to come for stocks, according to Societe Generale SA's quantitative-strategy team.
High levels on the "junk equity" volatility index have historically been followed by negative stock returns, the strategists said. The gauge stood at the 97th percentile mark on April 3, the team, headed by Andrew Lapthorne in London, said in a note Thursday. That's an indication of "extreme risk aversion," they said.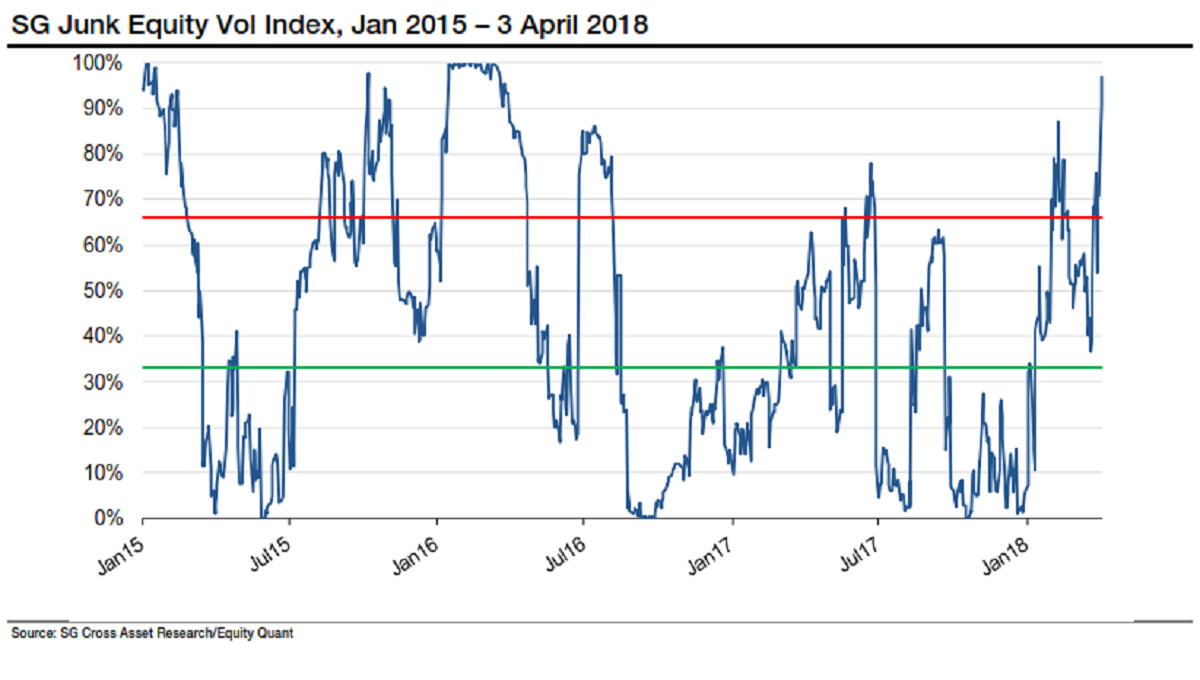 "Readings above the 66th percentile indicate elevated market stress and a risk-averse market environment, and have been shown to be correlated with down-markets on average," they wrote.
The SocGen index rose above the 66th percentile on January 30th, just before volatility spiked and equity markets sold off in early February. The MSCI All Country World Index fell over 4 percent that month and the Cboe Volatility Index jumped by almost 50 percent.
SocGen's index measures differences in volatility between companies with strong balance sheets and their weaker counterparts over time. If there are "systemic distresses" in the market, this group of equities should provide an early-warning sign, the strategists wrote in a separate report earlier this year when they outlined the mechanics of the gauge.
["Source-bloombergquint"]