Stock markets rise as investors shrug off inflation worries – business live
on February 15, 2018
No Comments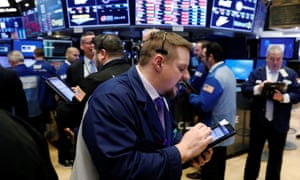 FTSE 100 ends the day higher
Updated at 4.54pm GMT
3h ago14:55
Wall Street opens higher
4h ago13:44
US producer price figures show inflation building
Updated at 2.00pm GMT
5h ago12:50
Soybean futures hit seven-month high
6h ago11:57
Volatility falls back
6h ago11:41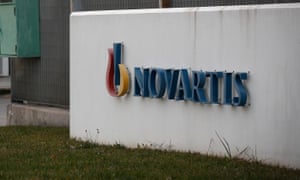 Over in Greece former prime minister Antonis Samaras has announced that he has acted on his pledge to take legal action against current PM Alexis Tsipras.
Samaras filed a suit against Tsipras today, accusing him of concocting what he described as a "horrible conspiracy" of bribery claims involving the Swiss pharma giant Novartis.
Helena Smith reports from Athens:
In an unprecedented step, the former prime minister said he would be suing Tsipras because (he claims) it was clear the leftist-led government was bent on defaming its opponents with "lies" aimed ultimately at dividing the Greek people.
"He is responsible for the horrible conspiracy that is being put together," said Samaras arguing that between 2012 and 2015, his years in office, expenditure in the Greek public health sector, and on provision of drugs, had been dramatically reduced.
Earlier this week, Tsipras called for a parliamentary inquiry into allegations, contained in a report compiled by anti-corruption prosecutors, that ten top former politicians, including two erstwhile premiers, had received millions of euros in bribes from Novartis in exchange for granting the company preferential treatment.
Overpriced contracts in pursuit of profits at the expense of the Greek health system were among the accusations made by protected witnesses who testified before prosecutors. The state is believed to have lost as much as €4bn between 2006 and 2015 when the malpractice allegedly occurred.
Samaras said the use of whistleblowers had also prompted him to take legal action because it set a dangerous precedent. "In the future every new government will be able to use coached informants to do away with political opponents."
But government officials said demands that the witnesses be revealed were preposterous. "In the democratic history of our country it is unprecedented that judges should be accused of deliberately setting up a case, especially when we are talking about the country's anti-corruption prosecutor who we should all support," said Stelios Koulouglou, a euro MP representing Tsipras' Syriza party.
"All the great economic scandals, like the Panama papers have been revealed thanks to the action of [protected] public witnesses .. they are the modern heroes of our times. There has to be protection of witnesses in our country."
6h ago11:11
Standard Life Aberdeen shares slide after Lloyds pulls out
8h ago09:43
RBC: Rees-Mogg might be bad for the pound
Updated at 9.49am GMT
9h ago08:55
US dollar under the cosh again
9h ago08:45
European markets open higher
9h ago08:25
Updated at 8.36am GMT
9h ago08:03
Analyst: It's a temporary lull
Updated at 8.20am GMT
10h ago07:49
The agenda: Markets in risk-on mood again