Surface Laptop review: Microsoft's MacBook Air killer nails what students need
on July 3, 2017
No Comments
Our Surface Laptop review looks at Microsoft's new notebook in two ways: as a stylish ultrabook, designed and priced to compete with Apple's MacBook Air for college students' favor. But it's also a machine purpose-built for Windows 10 S, which restricts users to Windows Store apps but allows an upgrade to Windows 10 Pro. We've therefore reviewed the Surface Laptop using its native Windows 10 S, but will add to our review once we make the leap to Windows 10 Pro, which offers the freedom to load any app you choose.
After several days using the Surface Laptop as a Windows 10 S machine, though, I can already say it does a great job of addressing exactly what college students need. For other users intrigued by it, though, I might look a bit further afield, or at least bail out of Windows 10 S early on.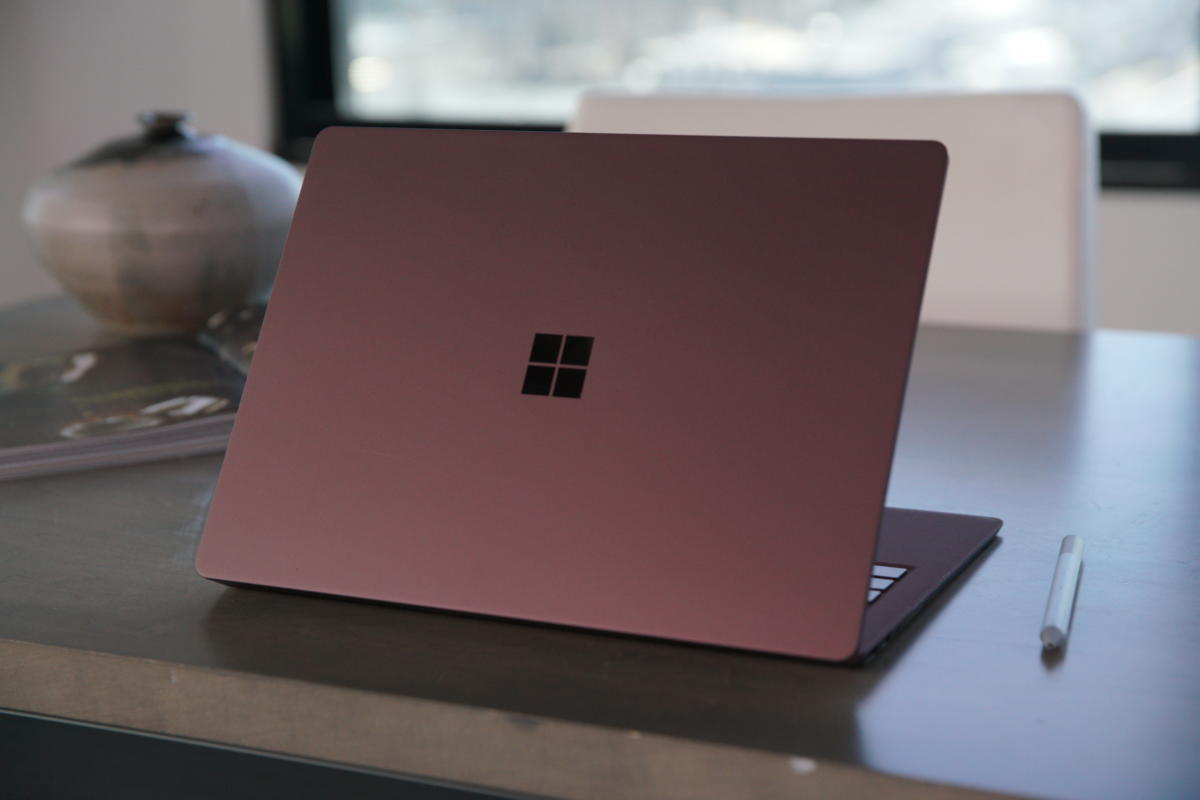 TABLE OF CONTENTS
An ultrabook with style
A surprising lack of ports
The keyboard: Microsoft kept what works, mostly
Windows 10 S: Lack of choice is frustrating
Performance: Stellar battery life redeems it
SHOW MORE 
An ultrabook with style
The Surface Laptop follows in the formidable footsteps of the Surface Pro, Surface Book, and Surface Studio—all category-defining products with prices to match. The Surface Laptop is a striking ultrabook with prices that are attainable, if not exactly affordable. For now, the Surface Laptop ships in four configurations:
Intel Core i5/4GB RAM/128GB SSD: $999
Intel Core i5/8GB RAM/256GB SSD: $1,299
Intel Core i7/8GB RAM/256GB SSD: $1,599
Intel Core i7/16GB RAM/512GB SSD: $2,199
Microsoft also separately ships a Surface Arc Mouse, which is color-coordinated to match the Surface Laptop. The Surface Pen and Surface Dial will work with the Laptop, but they're not required.
We reviewed the $1,299 model, which I'd consider to be the price/performance sweet spot, assuming a college student with generous parents. Though gamers want 16GB of RAM, 8GB is sufficient for web browsing and some basic apps, and 256GB of storage is finally becoming more of the norm.
Just as important as what's inside is the Surface Laptop's outside, which is dressed to kill MacBook Airs. Lifting the tinted aluminum veneer of the lid to reveal the softer Alcantara fabric of the keyboard tray beneath evokes the elegance of a jewelry box. Microsoft also streamlined the exterior by eliminating the volume control rocker switch and power button, moving them to the keyboard.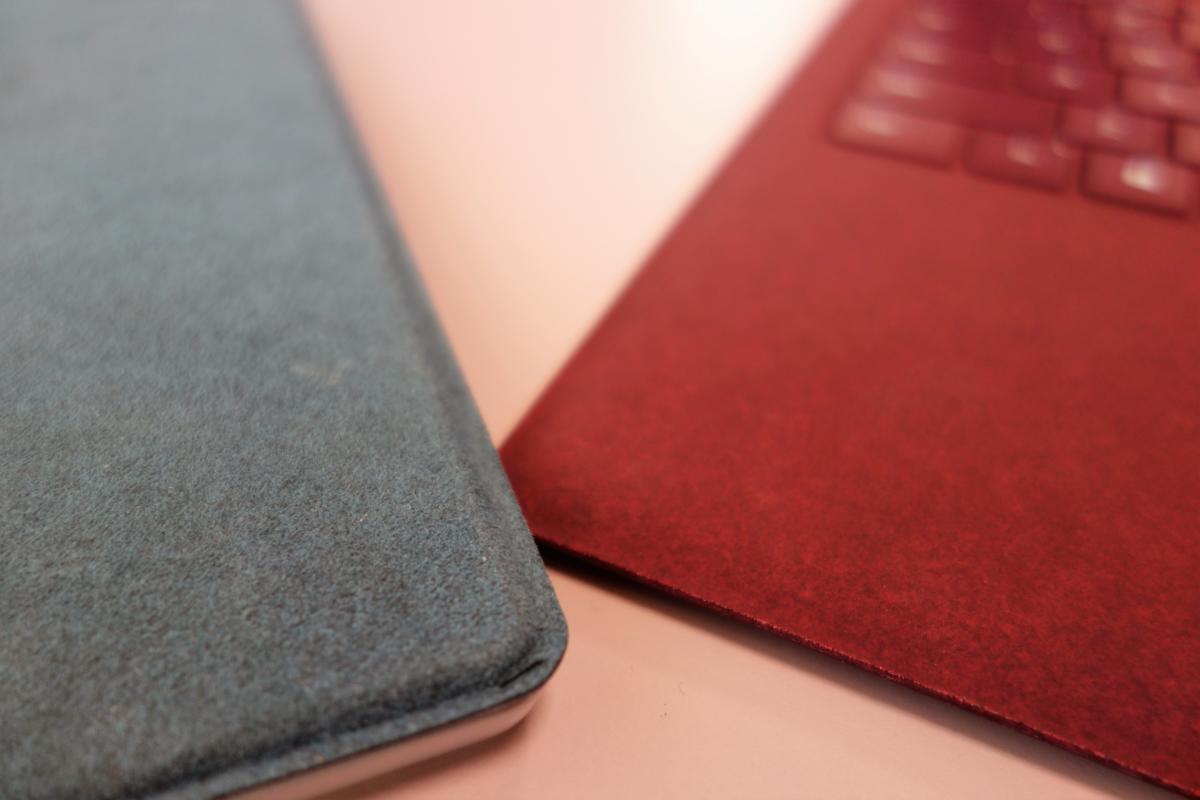 The Surface Laptop is very thin, just 0.57 inches at most, compared to the MacBook Air's 0.68-inch profile. At 12.13 x 8.79 inches, it's also a little smaller than the MacBook Air. Grab the Surface Laptop by its keyboard, and its 2.76-pound weight (3.2 pounds with charger) will feel impressively light.
There's one catch: The base $999 Core i5 model ships only in the silvery "platinum" color. The only configuration to offer the three other color options (graphite gold, burgundy, cobalt blue) is the model we tested. While Microsoft should eventually offer the additional colors across the entire product line, it hasn't yet—a situation that's sure to frustrate some consumers.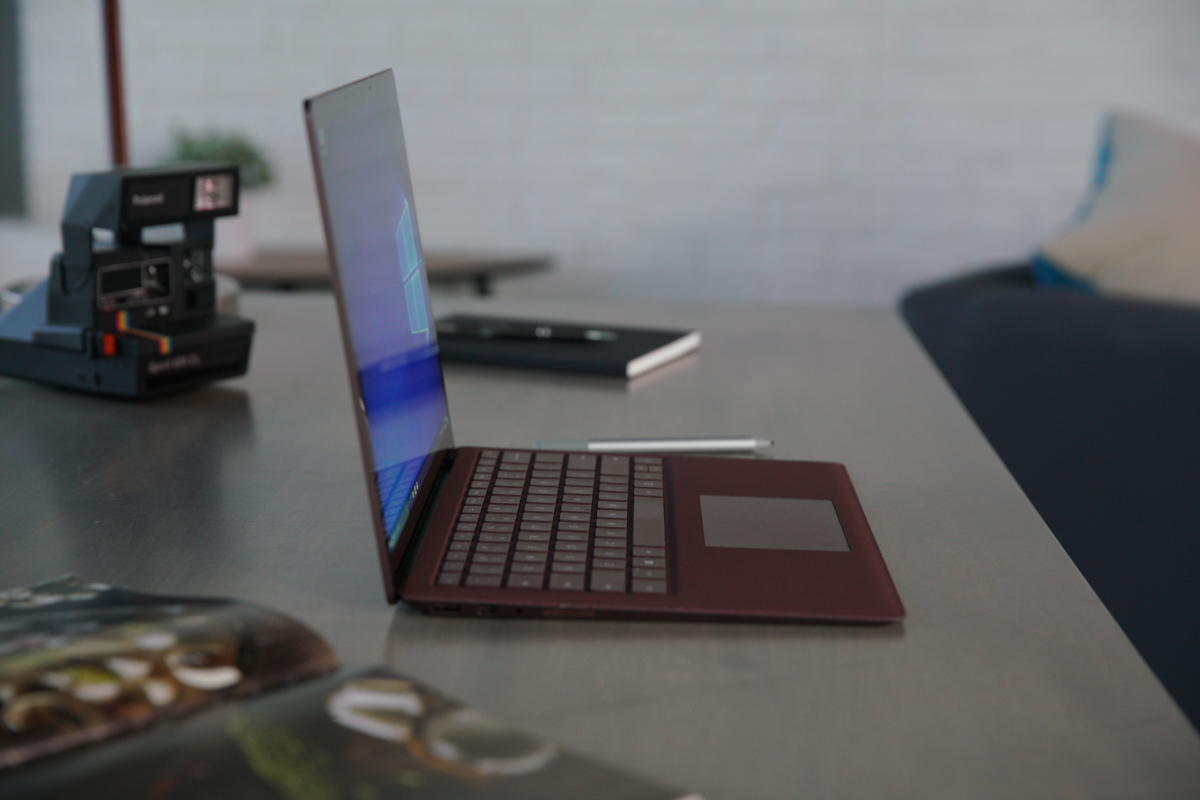 A surprising lack of ports
Thin ultrabooks have to give up something, and the Surface Laptop's configuration is no different. Most of it is good: Our unit houses a 2.5GHz Core i5-7200U, part of the 7th-generation Kaby Lake family. Each of the Core i5 options includes an Intel HD 620 graphics core, while the Core i7 version includes the powerful (for integrated graphics, that is) Iris Plus 640 core which we tested on the new Surface Pro. For college papers and web browsing, an HD 620 core will be just fine.
One of the hallmarks of the Surface lineup is the display, and I enjoy Microsoft's bright PixelSense 10-point touchscreens. The Surface Laptop's 13.5-inch, 2256×1504 (201 ppi) version, aligned in Microsoft's standard 3:2 ratio, lives up to the name. The IPS panel pumps out 365 lumens, enough even for outdoor use.
Some competing devices offer 4K displays. Keep in mind, though, that pushing more pixels requires more power, and one of the strengths of the Surface Laptop is its excellent battery life
[Source"indianexpress"]