Top 10 phones of 2017: Best cameras
on December 18, 2017
No Comments
Looking back on the year past is what December is all about, and we've been doing a little bit of that over the last couple of weeks. We started off by going over our battery charts to pick the phones that have the best battery life and then identified the top displays.
Now it's time for the cameras. Oh, and mind you, we're talking rear cameras. We'll do another one of these specifically for front-facing shooters, because there are a bunch of selfie-focused handsets that don't necessarily do an amazing job with their rear cams.
Google Pixel 2 XL / Pixel 2 – Computational photography FTW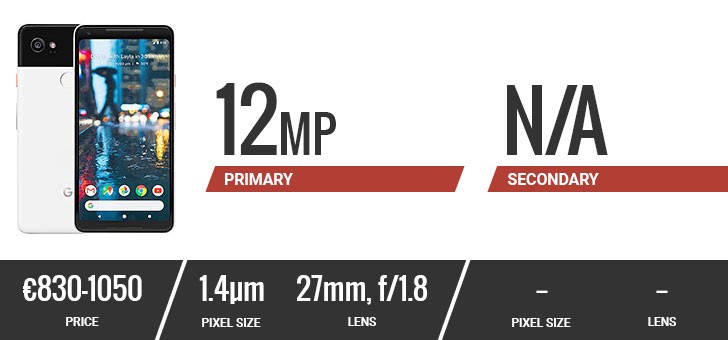 We can go ahead and cautiously declare the Goolge Pixel our favorite camera for the second year in a row. The Pixel 2 and 2 XL build upon the already great original Pixel, swapping out the 1/2.3″ sensor for a smaller 1/2.6″ one, but this one has dual pixels for faster autofocus.
More importantly, though, the Pixel 2 and 2 XL use the 12 million phase detection agents for analyzing the depth of the scene, making possible the inclusion of a portrait mode with just one camera.
The dual pixels are half the story here, though – the other is Google's photo library of millions of photos that the algorithm uses to figure out what's part of the subject and what's background, thus avoiding blunders like keeping your face in focus but blurring your hat or glasses. The whole thing works remarkably well, and makes us wonder why isn't everyone doing it… Oh wait, who else has a library of millions of images.
Portraits are just one item on the list of things the Pixel 2 excels at. Daylight, lowlight, detail, colors, noise – it's one of the most dependable cameras that you can rely on to take superb stills across all lighting conditions and scenarios.
["Source-timesofindia"]