Trump's China Trade Spat Stirs Little Concern in Stock Market
on March 20, 2018
No Comments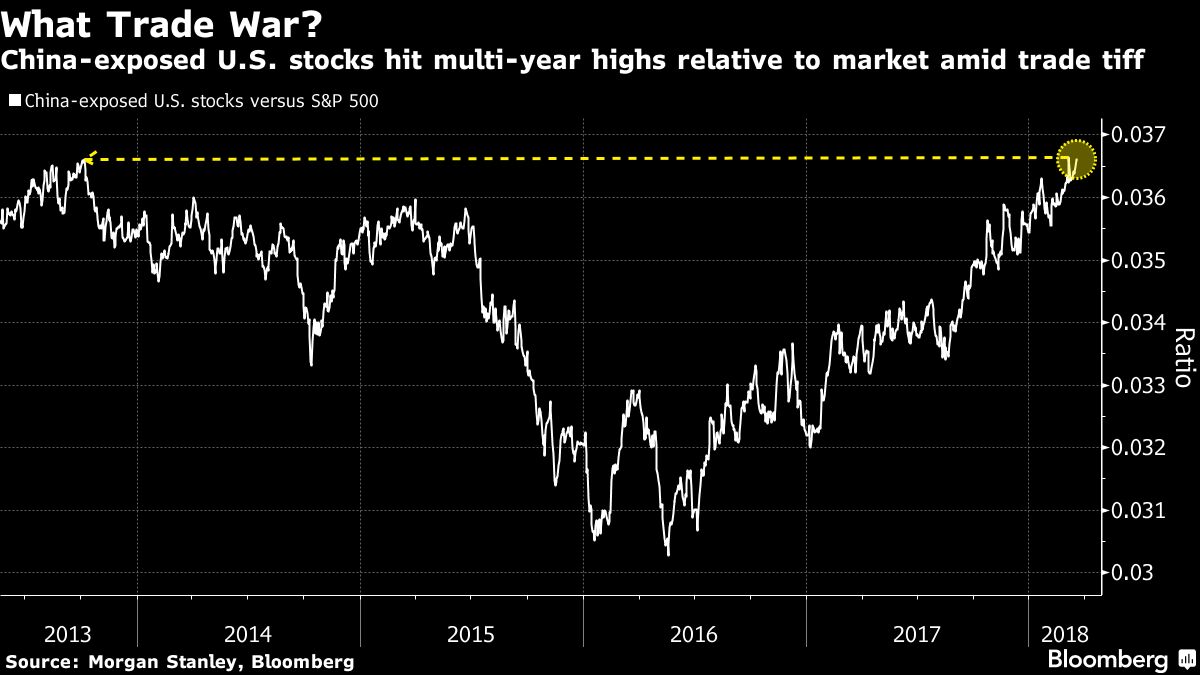 The trade tension between the U.S. and China is running high, with President Donald Trump said to plan tariffs of as much as $60 billion on Chinese goods. But equity investors seem unfazed.
A basket of American companies compiled by Morgan Stanley that get at least 10 percent of their revenue from China has risen this month relative to the S&P 500, driving their performance ratio to the highest level since October 2013. The list includes stocks such as Apple Inc., Tiffany & Co. and Boeing Co.
Maybe it's a sign of investor confidence that all the disputes will be resolved in an orderly manner. After all, no one wants a trade war and Chinese Premier Li Keqiang said Tuesday that the government plans to strengthen protection of the intellectual property of foreigners investing in its economy.
Or it's the market's call that the trade spat isn't significant enough to hinder the growth trajectory of the global economy. That ignorance "could become really painful" should the conflict intensify, Morgan Stanley wrote in a note to clients.
source5:-bloomberg